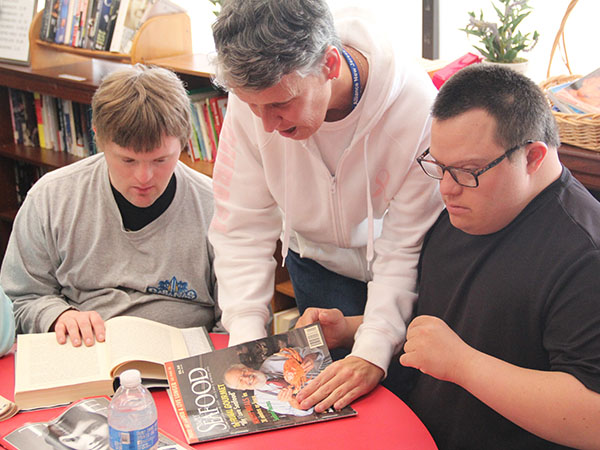 Financial Management Services staff have gained the experience and insight required to navigate an ever-changing disability service system here in NJ. No matter the change, Financial Management Services has persevered and continued to provide top-tier services to our program participants. This makes us the perfect partner to support you and yours so you make the most of the disability services in New Jersey.
Our Agency with Choice program is designed to ensure you are getting the support you need when you need it. Our office is right here in NJ and when you have a question, you can give us a call or even stop by in person. We recognize that every dollar of your budget is precious and we don't want to waste your time or money. Agency with Choice takes the headache out of managing Self-Directed Employees (SDEs) without limiting any of your choices on how services will be provided and who is providing them.
You hire your staff, select your services, and make decisions about your care – Financial Management Services just makes it all a whole lot easier.
Agency with Choice assists with the following:
We ensure SDEs complete DDD-mandated training within specified timeframes
Process SDE timesheets and collect SDE service documentation
Process vendor invoices and collect vendor receipts
Issue payments to SDEs and vendors
Ensure SDE timesheets and service documentation, and vendor invoices and receipts, align with the Individualized Service Plan (ISP)
Provide benefits (medical, dental, vision, life insurance, Paid-Time-Off, retirement plans) to SDEs working 30+ hours a week – reducing employee turnover and better service
If these things interest you, find out how you can start the enrollment process today!